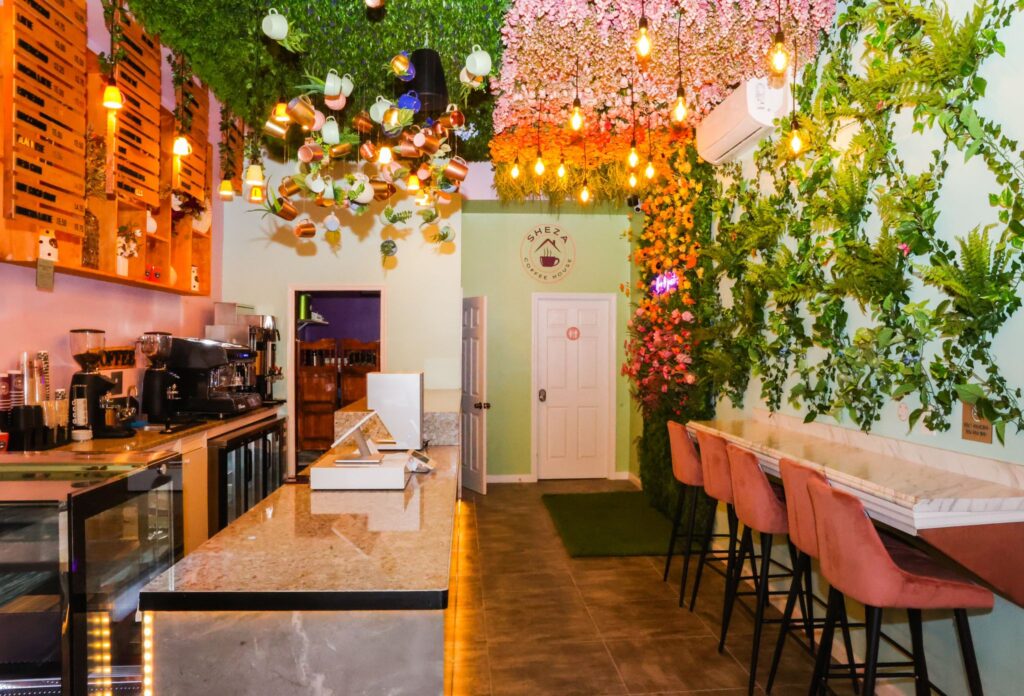 Sheza Coffee House opened its door in Riverdale, Bronx on Saturday, May 07, 2022
The concept of our café is to provide exclusivity to our community with our specialty whipped coffee and our baked goods that are made with love. We will offer more than just coffee; more like a memorable experience, a fun and cozy atmosphere where individuals enjoy each other's company.
Open seven days a week, we offer a selection of delicious baked goods and fresh coffee. Be sure to grab a cup if you're up for a new place with beautiful aesthetics.
You may find us at:
6050 Riverdale Ave Bronx, NY 10471
Monday-Thursday: 7:00 AM – 7:00 PM
Friday & Saturday 7:00 AM – 7:00 PM
Sunday: 8:00 AM – 7:00 PM
MAIN:☎️ (718) 233-8212 – CELLPHONE:📲 (914)386-6727
Follow us on Instagram @shezacoffeehouse